Vegan Smoothies & Drinks Recipes
Smoothies, juices, and other beverages can be the key to obtaining a healthy vegan diet. Discover tasty recipes that sneak in the nutrition you need and still taste great!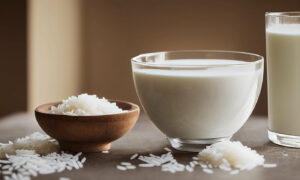 Discover the joy of homemade rice milk with this simple, yet tasty recipe that's perfect for those following a vegan…
Check it out!